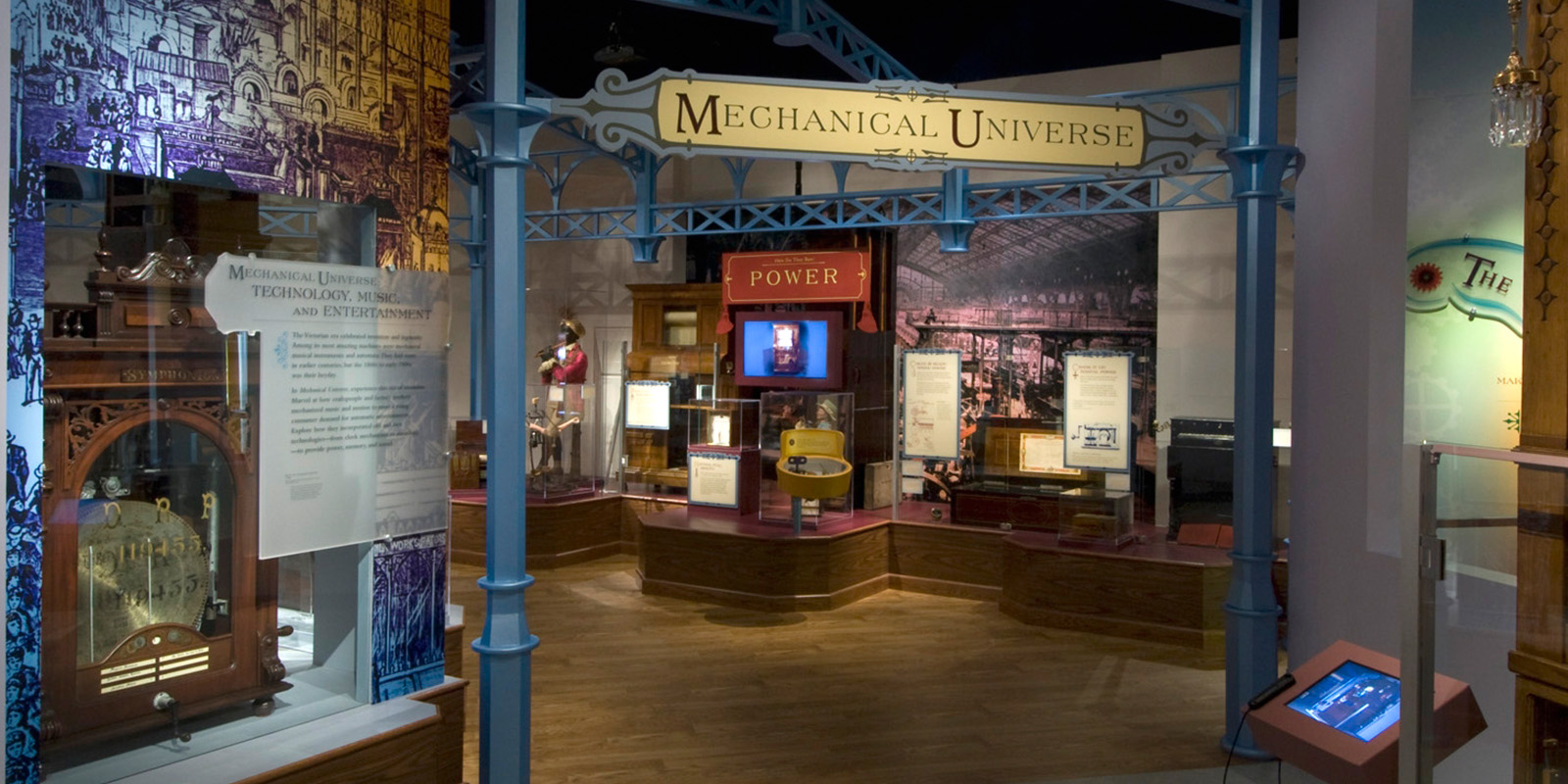 On-going
Mechanical Music & Entertainment on Demand School Group Experience
All Ages
Tour Fees Per Student
Educator Guided tour, museum entry including Spark!Lab
Educator guided tour, activity or craft, museum entry including Spark!lab
Tour Fees:
Groups pay a per person rate. A standard K-12 tour group consists of 10 or more students. To book a school group tour, please fill out the form by clicking the button to the left.
Description
Art and technology take a waltz together in the Murtogh D. Guinness Collection of historic mechanical musical instruments and automata. While the smartphone in your pocket delivers music seamlessly and invisibly, the musical instruments in the Guinness Collection reveal their intricate moving gears, cylinders, and hammers in a delightful display of ingenuity. Learn about some of the earliest examples of "music on demand" that includes highlights from over 750 mechanical marvels in the collection that span 400 years.
Technological advancement quickly transformed many aspects of human life, including how we enjoy music and art. See and hear our collection of musical instruments—from a miniature music box that fits on an 18-karat gold ring to the enormous Poppers "Rex" Orchesterion, which plays a whole orchestra of instruments and is powered by compressed air.