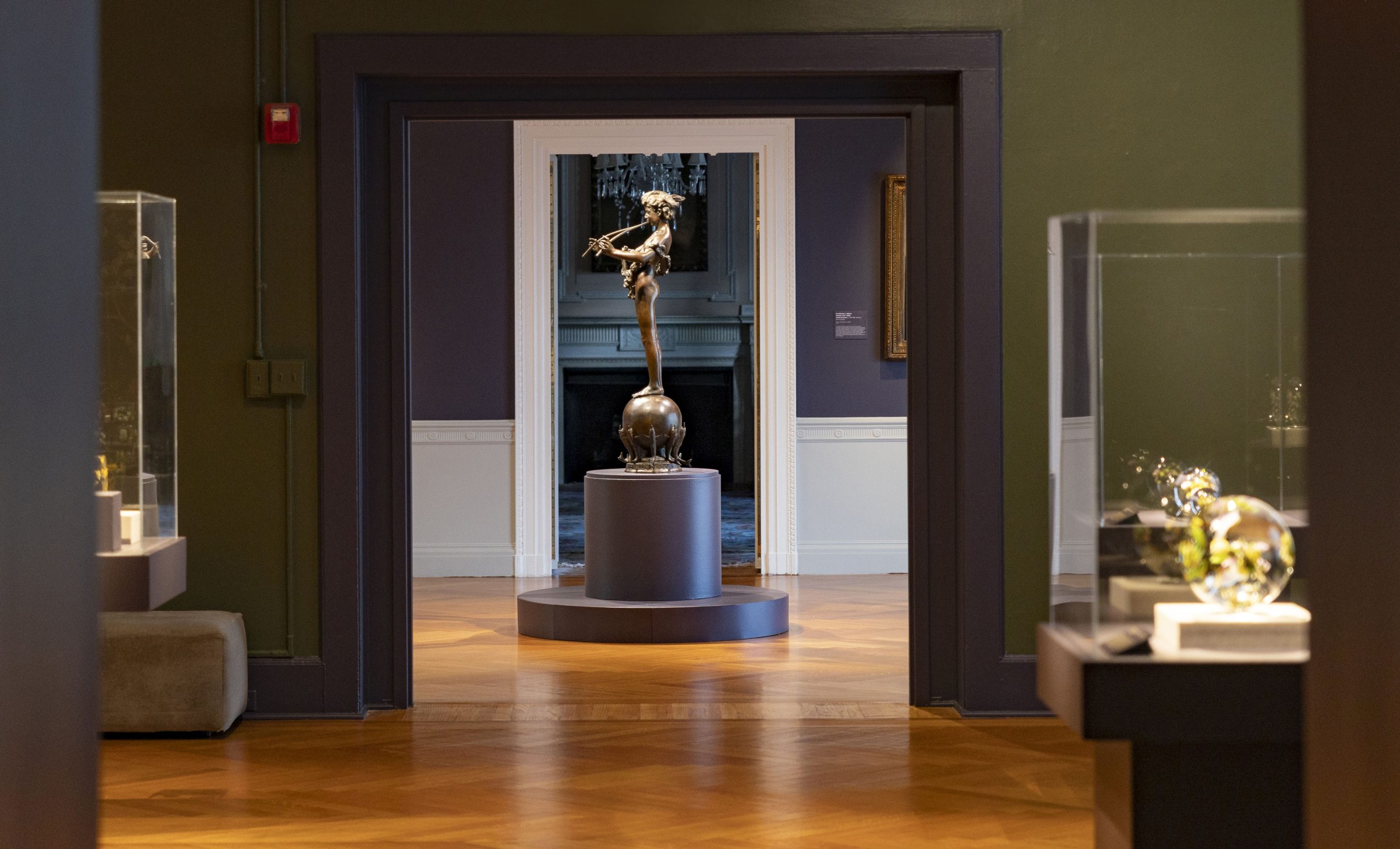 Morris Museum Ends Fiscal 2023 with Accelerated Attendance Growth
Morris Museum Ends Fiscal 2023 with Accelerated Attendance Growth for In-person and Online Visitors, and Served More Than 3,000 Students from 56 Schools
New Annual Report Discloses Recent Accomplishments and Key Data
Lately, the Morris Museum experienced significant milestones including impressive growth in both in-person and online attendance, as well as a significant increase in educational outreach. The recently created and published annual report, the first one in decades, also provides an overview of the institution's community impact, program profile, and financial performance during the fiscal year ending on June 30, 2023.
A notable increase in visitation of 62% over the prior period was propelled by a return of in-person gallery visitation, strong partnerships with schools across the state, and a series of near-sellout performances in the Museum's Bickford Theatre. 96% of the visitors live in the Garden State, principally in the state's northern counties. With the launch of a new website in July 2022, the Museum's digital presence also grew: 43% growth in unique site visitors and 54% growth in page views compared to the previous year. These substantial increases can be attributed to an area-wide flourshing of cultural participation coupled with the museum's diverse range of exhibitions, which included the Art in the Atrium's For the Culture, By the Culture 30th anniversary celebration, the Neo-Dada work of Federico Solmi, and the retrospective of Rock and Roll photographer Jay Blakesberg.
Concurrent with the surge in attendance, the Morris Museum's educational initiatives reached new heights during the fiscal year. The museum proudly hosted over 3,000 students from 56 partner schools, offering them unique opportunities to engage with the visual arts and the natural world. Education has always been a vital part of the Museum's work since its inception at the Morristown Neighborhood House in 1913. The museum strives to serve its community through engaging school group experiences that provide a variety of dynamic group tours and instruction, which include temporary special exhibitions and ones related to our permanent collection.
The Morris Museum invites stakeholders, supporters, and visitors to explore the institution's achievements and initiatives. The report serves as a testament to the Museum's dedication to its mission and the public it serves.
For more information and to access the annual report: morrismuseum.org/annual-report
Frederick William MacMonnies; Pan of Rohallion, 1890, cast 1894; Bronze. Collection of the Morris Museum, 65.23. This sculpture, once the centerpiece of the fountain in the north gardens of Twin Oaks, now installed in the mansion's entrance hall.