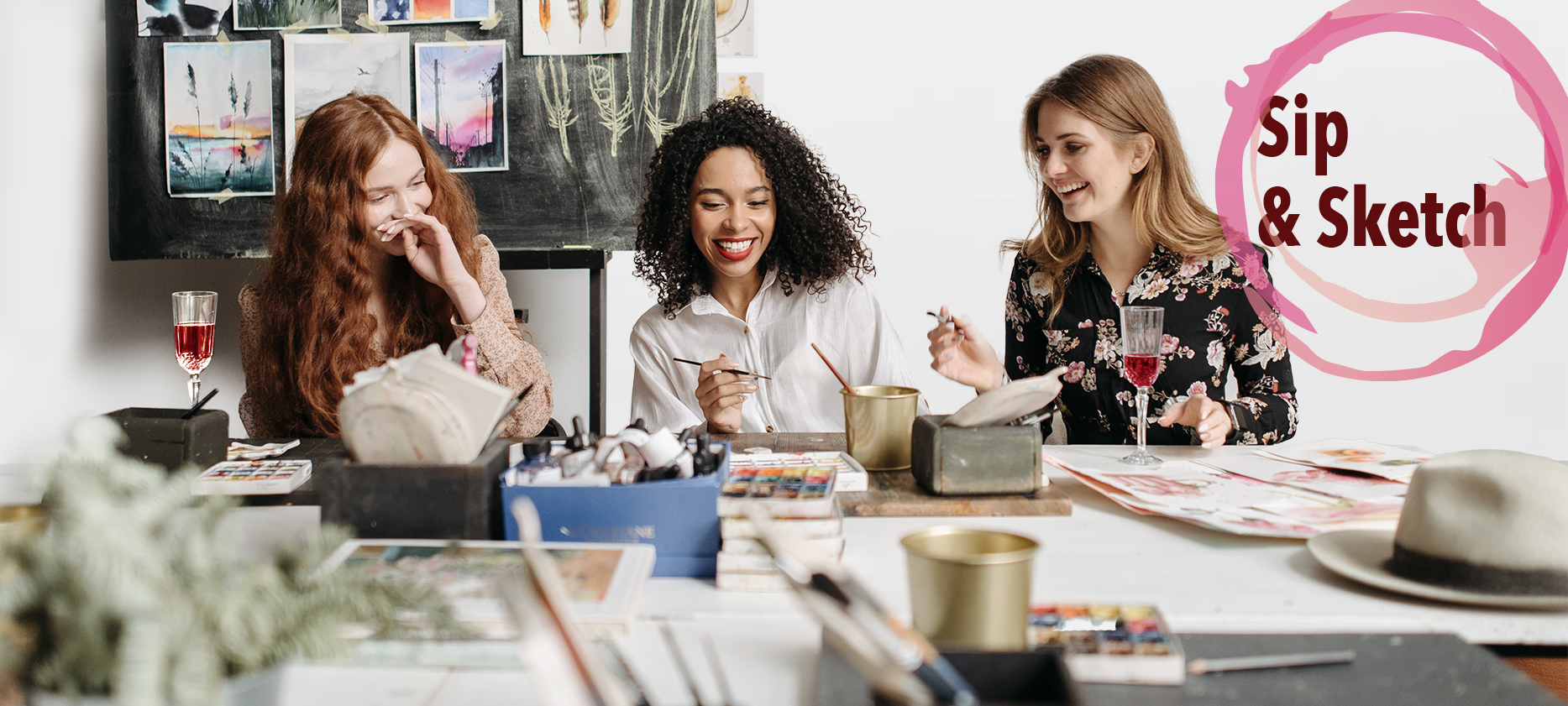 Thursday, April 20 | 6:00-8:00 PM
Sip & Sketch
Limited Time Event: An Evening Art-making BYOB!
All Things Assemblage!
Thursday, April 20 | 6:00-8:00 PM
This Class is SOLD OUT!
In this class, enjoy the fun and relaxation of creating your own assemblage. An assemblage is created through assembling disparate elements that you have collected or scavenged into a cohesive work of art.
No worries! We have all the parts for you to make your perfect piece. Bring your favorite beverage and a smock, and we will provide the inspiration and instruction you need to become a budding assemblage artist.