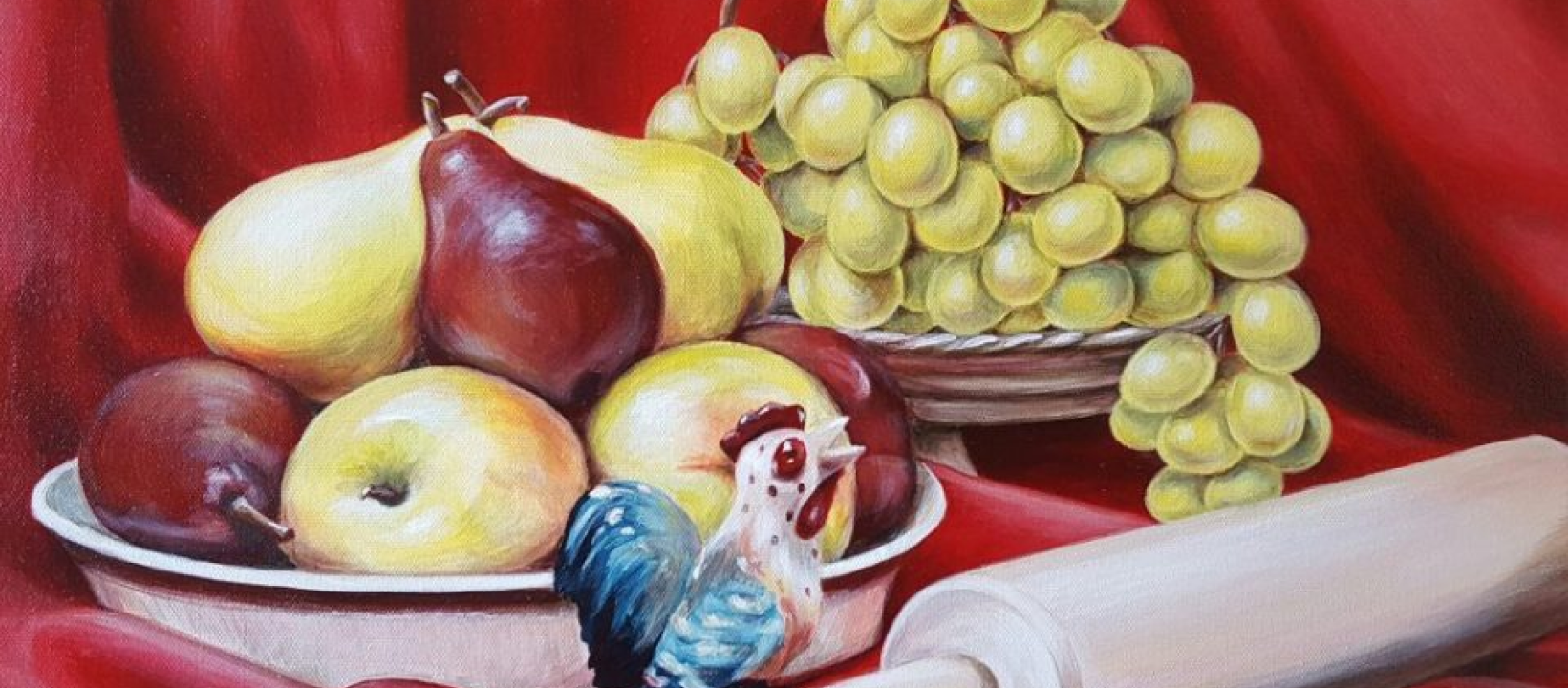 September 25, 2023 – December 4, 2023
Acrylic Painting Techniques
September 25, 2023 – December 4, 2023
Mondays: 10:00 AM – 12:30 PM
Note: No classes on November 20
Enjoy learning how to use acrylic paint and its quick-drying properties to create beautiful works of art that have depth and luminosity. Learn easy acrylic painting techniques for both beginners and experienced artists. Students will be able to choose their own subject matter, such as a still life arrangement set up in the studio, landscape, animal or pet portraits, floral arrangements, painting from a photo, and more. Instructor Francesca Pelaggi will lead this class.
Fundamental elements of form, light and shadow, blocking in color, value, and composition will be covered. Learn to work wet-on-wet and use glazing techniques to build up a finished painting. Beginner students may have supplies provided for them by the instructor if they wish to "try before you buy" for a small additional fee. Ask the Art Coordinator about this option when paying for the class. All levels are welcome!
This class is appropriate for Beginner to Intermediate level students.
Registration is not finalized until your payment information has been received by the Arts Coordinator.
To ensure a seat, and that classes will not be canceled due to low enrollment, registrations should be completed no later than 1 week prior to the course start date. After that time, prospective registrants must call the Studio Art Coordinator at 973.971.3714 at least 24 hours beforehand to check availability and provide preferred payment information.
Morris Museum reserves the right to cancel any class before the start date. If for any reason a course is canceled, all registrants will be notified about a week prior to the start of the course.
If you have questions about classes or registration, please contact:
Phone: 973.971.3714 ask for Arts Coordinator, Kailyn Cavaluzzo
Email: [email protected]